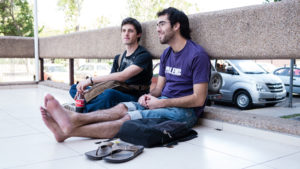 Here are a number of resources for counseling clients, including research, general information about some of the methodologies I practice, and where to seek support in the community. I have also included a number of LGBTQ-specific resources to find community and counseling information. I also have a page of resources available to other counseling and healing professionals which may be of interest.
Counseling and Psychology Resources
Read my overview of various types of counseling or go directly to the relevant organizations for each method:
Self-Assessment Tests
Attention Deficit Disorder Test
How Strong is Your Relationship Quiz
Sexual Addiction Screening Quiz
Interpersonal Communications Skills Test
Portland Mental Health Hotlines
503-222-5555 or 211
LGBT Resources
Cyberbullying: Protecting LGTB Teens
Queer Youth Advice for Educators: How to Respect and Protect Your Lesbian, Gay, Bisexual, and Transgender Students
Overview of Lesbian and Gay Parenting, Adoption and Foster Care
The Risk of Addiction in the Transgender Community: Embracing Your Identity While Coping with Addiction
Finding the Gender Pronoun That's Right for You
Gay Support: Where to Find LGBT Help and Support Groups
STIs – A Guide for Gay and Bisexual Men
If you have any questions or would like to make an appointment for LGBT counseling, contact me today.